How to Search
Search by facility / equipment
Search by facility type or the type of accessibility equipment.
How to Search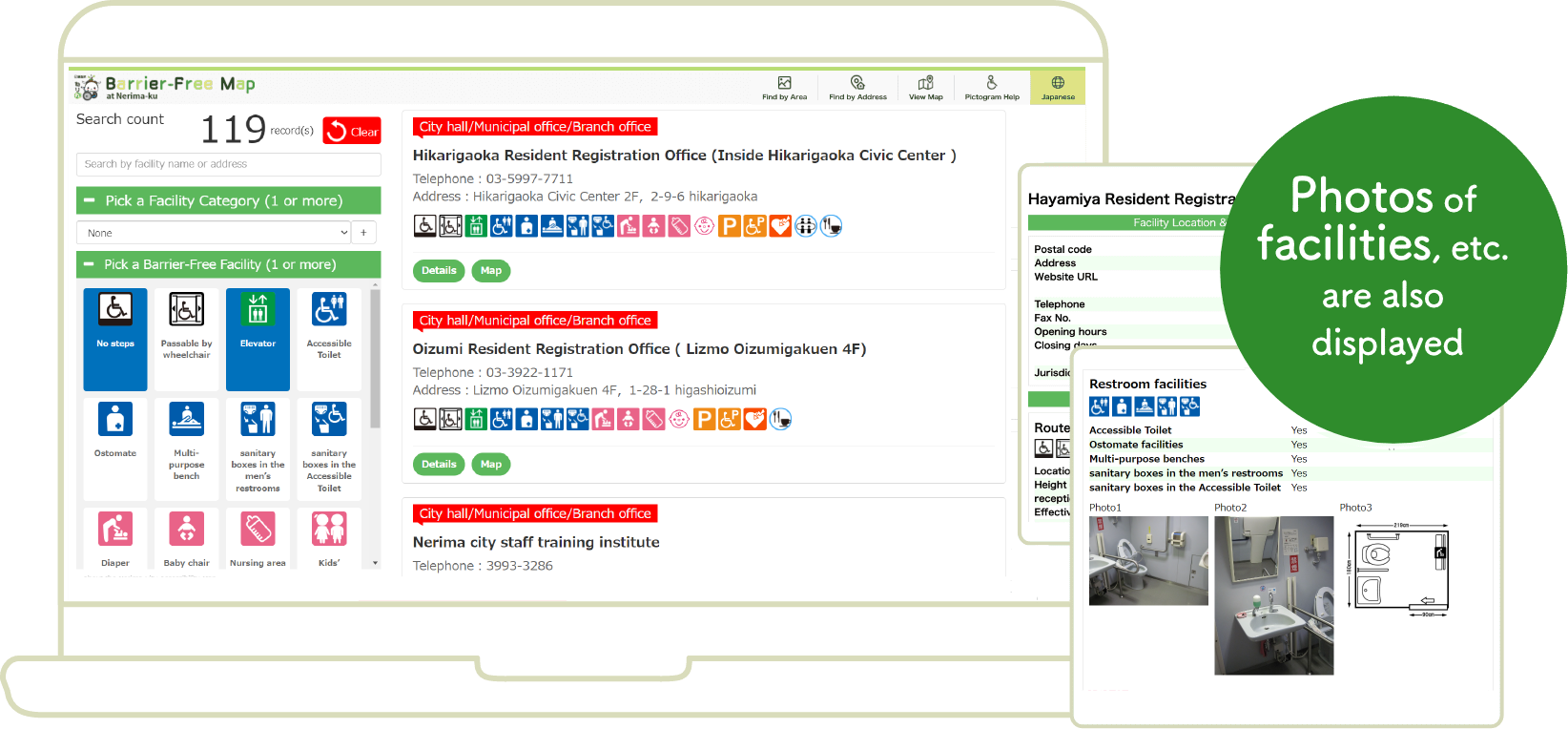 Enter search terms (facility name, address, etc.)
Select the facility type (multiple choices allowed)
Select the type of accessibility equipment (multiple choices allowed)
Displays search results

Search from Map
Search for accessible facilities using the map.
You can search for travel routes and information on accessibility in the area around your route.
Main features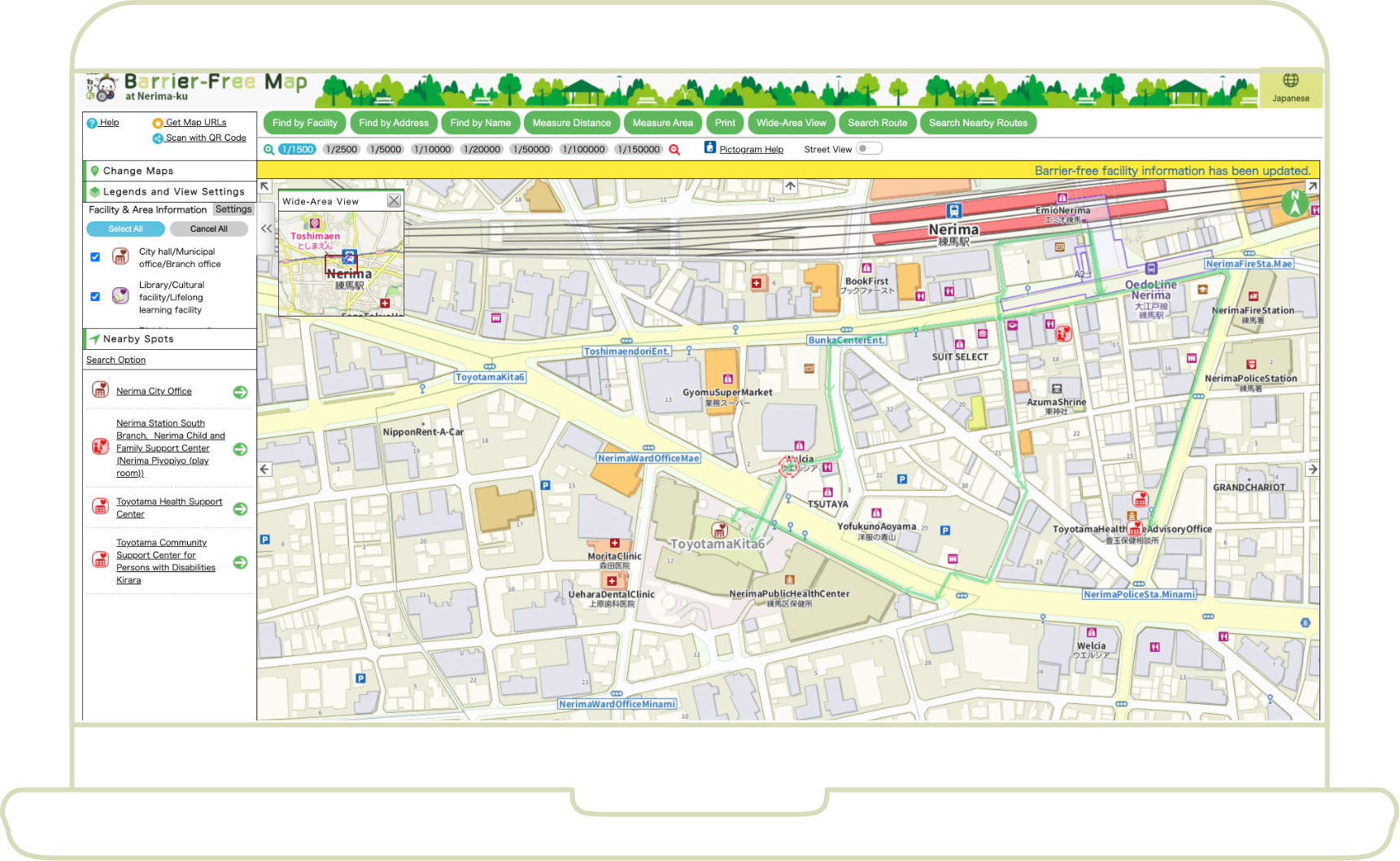 Route & route area facility search function
Distance & area measurement
Picture drawing function
Icon List
Equipment icon list
Displays accessibility equipment as easy-to-understand icons (pictograms).
Select an icon to check facility information.
Route from road to main reception area
No Steps

Passable by wheelchair
Elevator
Elevator
Restroom facilities
Ostomate *1

Multi-purpose bench

Multi-purpose restroom
Infant facilities
Baby spot

Diaper changing station

Kids' restroom

Nursing area

Baby chair
Parking
General parking

Parking for wheelchair users
Other facilities
Hearing Loop*2

AED

On-site cafe / restaurant available

Rental conference room available
An ostomate is a person with an artificial anus or bladder in the abdomen for excretion of waste.
Hearing Loop is equipment that provides hearing assistance for persons with auditory impairment. By using a hearing aid equipped with a magnetic coil, users are able to hear only the desired sounds/voices as audio signals.
Facility, etc. icon list
Facility types are displayed as icons to allow for easy searching.
This lets you check facility information by looking at the displayed icons.
City hall/Municipal office/Branch office

Library/Cultural facility/Lifelong learning facility

District community center/Regional meeting place

Sports facility

Childcare support facility

Hatsuratsu Center /Keirokan

Other health/welfare facility

Other municipal facility

Park/Greenspace

Public parking

Public office, etc.

Hospital/Medical facility

Commercial facility

Educational institution

Elevator

Travel route

Audio traffic signal

Incline

Train station

Incline